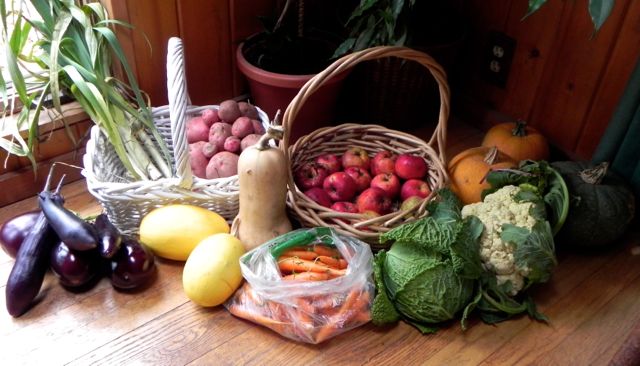 Village Roots grows annual vegetables, as well as herbs, fruits, and pasture raised animals. We are experimenting with more and more perennials as well, and hope to be able to offer you a more varied selection of perennial fruits, greens and nuts in the future.
We sell pastured meat by the whole or half animal, slaughtered on site and butchered here or at
Ruffled Feathers Farm in Marlow
.
We also take bulk orders for herbs, some vegetables, and meat.
Contact us if you have an event you would like us to grow for, such as a wedding or birthday party.