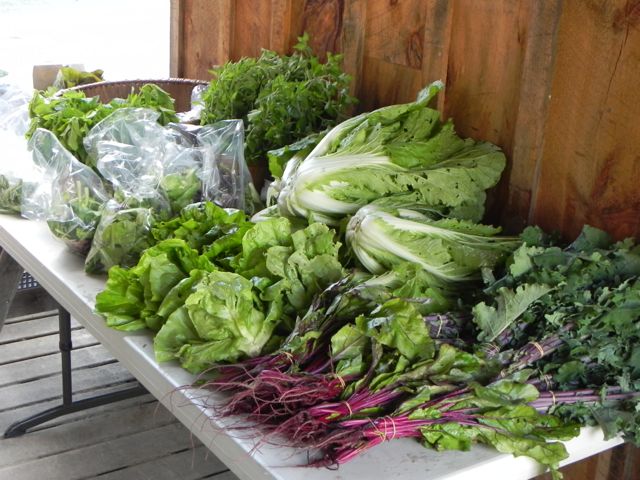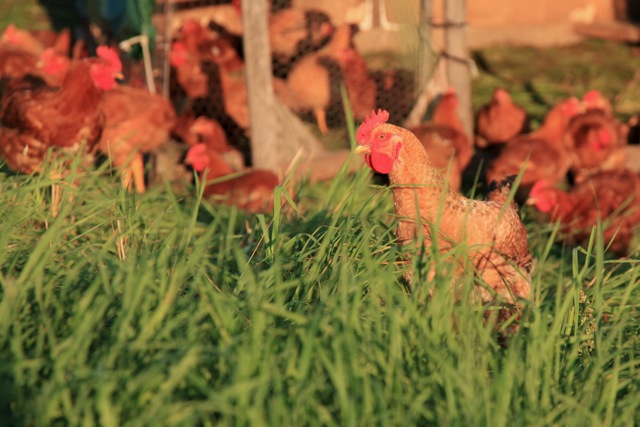 Photo by Sonia Keiner
Spring and Fall Season Greens

Two bags of organic greens a week for 10 weeks, including salad mixes, arugula, pac choi, tatsoi, kale, spinach, chard, etc.

Spring shares run April to June and Fall shares run October to December.

See registration form for this year's dates. These shares cost $90 each.



Poultry Shares

Our Freedom Ranger broiler chickens come from a non-GMO fed breeding stock. They are then raised on pasture and fed only organic grain. They are butchered on site or at a neighboring farm and are ready for pick-up late late July and late September.
A large share includes 10 broilers. Broilers average a weight of about 5 lbs. Cost is $262.50.
A small share includes 5 broilers. Cost is $131.25.
Birds must be picked up on the day after processing. Broilers are scheduled for late August and late October.
Pork Shares
Our heritage pigs are raised on pasture, acorns, apples and organic grain. A pork share is half a pig. Everything is cut and wrapped. Bacon, ham and hocks are smoked. Lard and organs are extra. Average hanging weight is about 190 lbs.
We plan to have these shares ready by the last week of October. Pork must be picked up within a day of being processed. Cost is $635.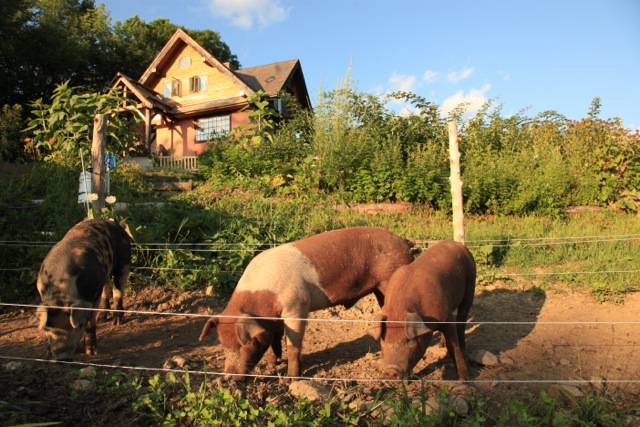 Photo by Sonia Keiner