Welcome to Village Roots
Village Roots is a small, diversified farm on the Orchard Hill Community in East Alstead, NH that uses a holistic approach to food production. We use intensive integration of plant, animal and fungal systems to produce high quality food, while striving always to build fertility.

A permaculture design approach has allowed us to work with, rather than against the land that we steward. It is our goal to use and share this approach as a means by which to rekindle the rich legacy of food production in our region. By building diverse and interdependent farm ecosystems, with humans as keystone species, we can heal land, build soil, sequester carbon and secure our local food network.

As producers, we specialize in pasture-raised meats, extended season vegetables, herbs and fruits. We are experimenting with more perennials, and hope to offer more pick-your-own fruit in the future as well as nuts and nursery trees.

In addition, Village Roots grows, designs and implements systems that include renewing fertility, perennial food production and natural building as fundamental components needed to establish regenerative human habitat.
Its official! We are running another Permaculture Design Course in 2017
At this time when so much is unknown and clearly money rules over morals and humanity, it seems more important than ever that we focus our energy with clear purpose. When our state and federal "leaders" deny the science of climate change and set into motion a cascade of actions that place us and future generations at further risk and harm the life of our planet at large, it becomes imperative that we build resiliency on our own land and within our own communities. We can no longer lessen our footprint. Humans can sequester carbon, heal degraded land, harness the potential of water and strengthen local economies by growing food.
This 90 hour course will include 5 weekends March-July and will culminate with the 2017 NH Permaculture Day at the Mt. Kearsarge Indian Museum in Warner, NH in August. We will be continuing to build this course over the next couple of weeks, so stay tuned. Primary topics will include:
establishing food forests
water catchment strategies
natural building
site mapping
integrating animals systems
grafting and propagation
mushroom cultivation
soil ecology
agroforestry
herbalism
and much more
At this time, the key players in this course are Village Roots Permaculture, Undustrial Timberframes, Colby Sawyer College, The Orchard School and Unity Mountain Herbs.
(poster artwork thanks to Jennifer Close)
a few of the 2017 Spring arrivals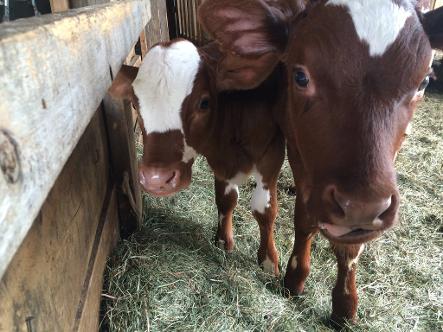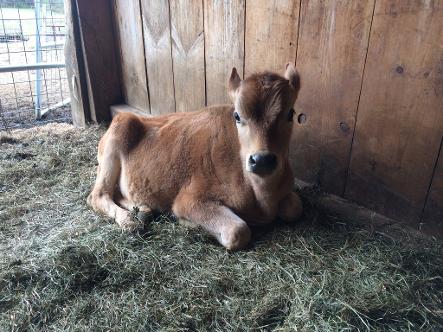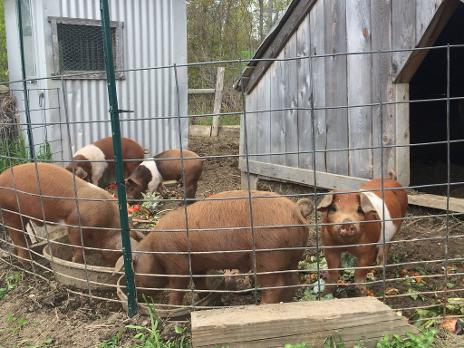 Scottish Blackface Lambs Have Arrived
We welcome seven healthy lambs to our flock this winter. Scottish Blackface sheep are such hearty creatures, and fantastic mothers. These last two were born in the midst of the big snow on March 14th. The other five were born during the springlike weather in February. Several more lambs will join the flock this spring. We're so grateful for their health and vitality.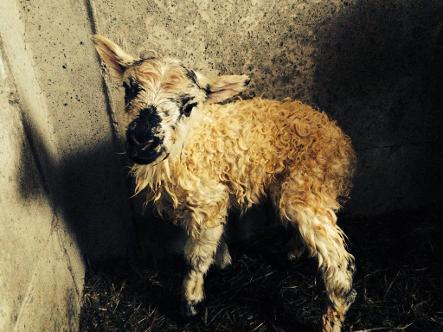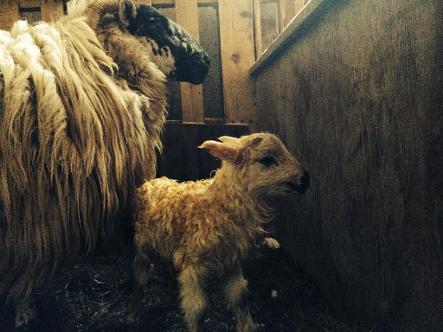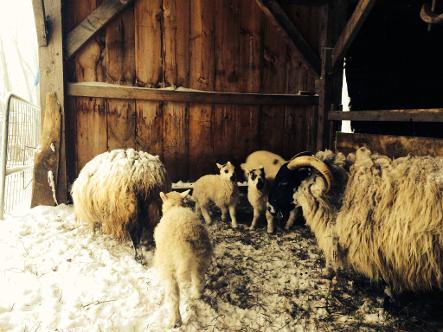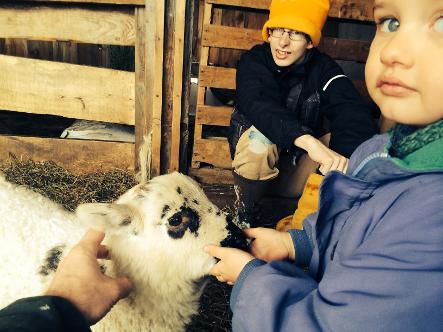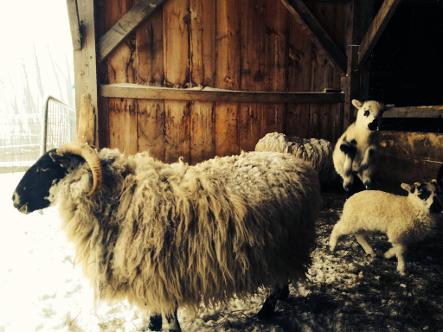 We're featured in the Issue 32 - Holiday 2016 edition of Monadnock Table Magazine!
You can read the complete article here, starting on page 24...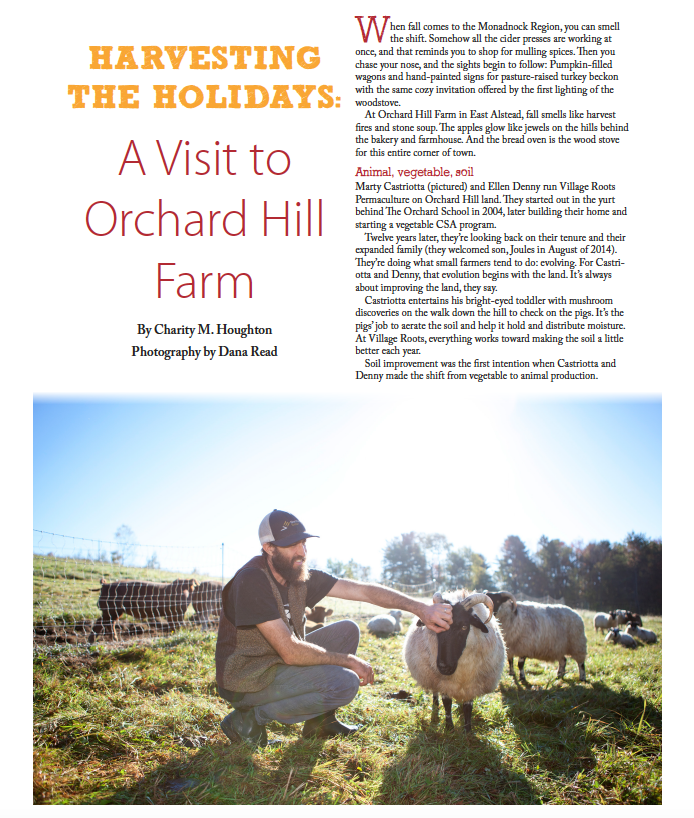 Check out this video highlighting NH Permaculture Day August 20, 2016 at Orchard Hill. Learn what permaculture is all about and the people who support it. The film wasproduced by 710 Main Productions.