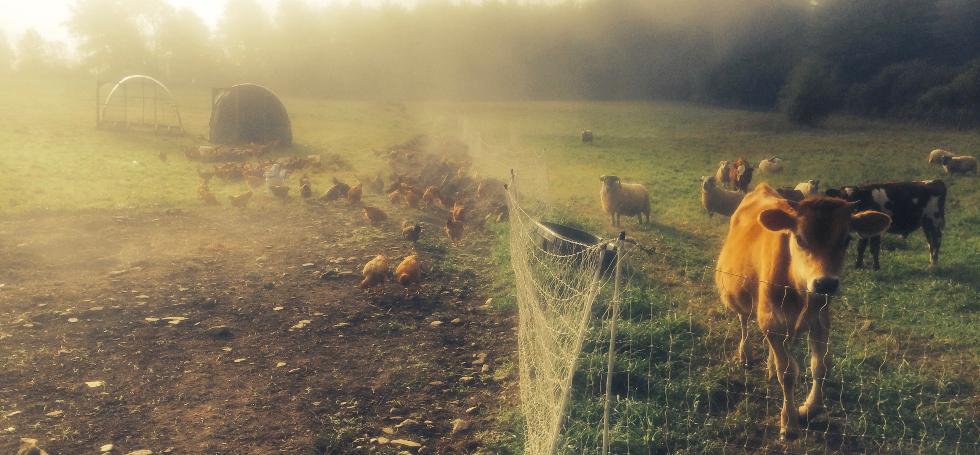 WELCOME TO VILLAGE ROOTS
Village Roots Permaculture designs and builds regenerative food systems and whole human habitats. We specialize in creating edible landscapes, restoration agriculture and natural forms of building. Our home base is the Village Roots Farm on the Orchard Hill Community in East Alstead, NH. Our collaboration with Village Roots Farm has allowed us the time to practice and research methods of perennial based food production that is particularly appropriate for restoration purposes in the Northeast. We use intensive integration of plant, animal and fungal systems to produce high quality food, while striving always to build fertility, ecological integrity, and community connections.

It is our goal to help rekindle the rich legacy of food production in our region. By building diverse and interdependent farm ecosystems, with humans as keystone species, we can heal land, build soil, sequester carbon and secure our local food network.
I am working on this book about the permaculture movement in the Northeast. I am asking for your support to help make this dream a reality. It takes a community! Thank you for your consideration and thank you for the important part you play.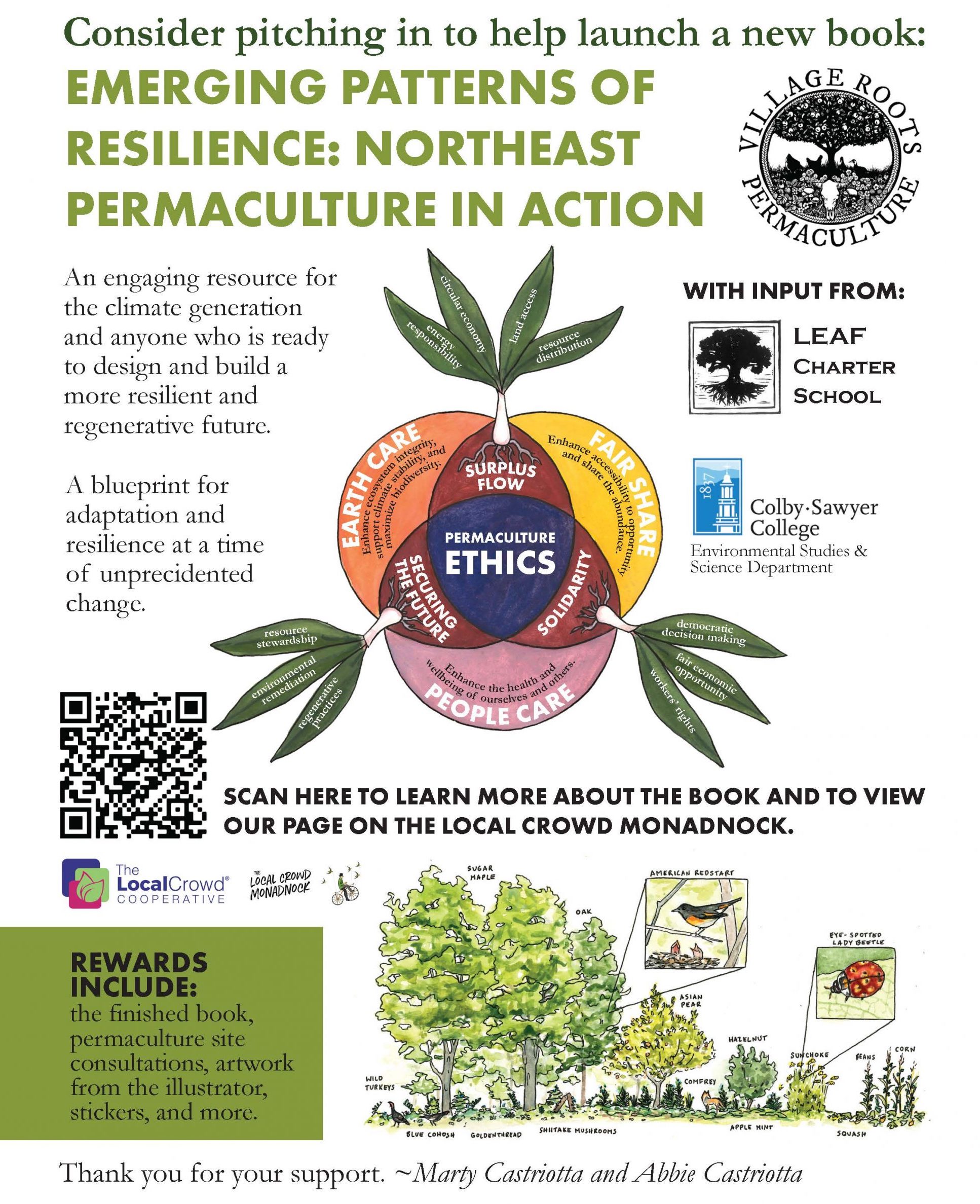 RECENT ARTICLE IN Antioch University's Common Thread ABOUT
VILLAGE ROOTS
helping others work towards sustainable farming.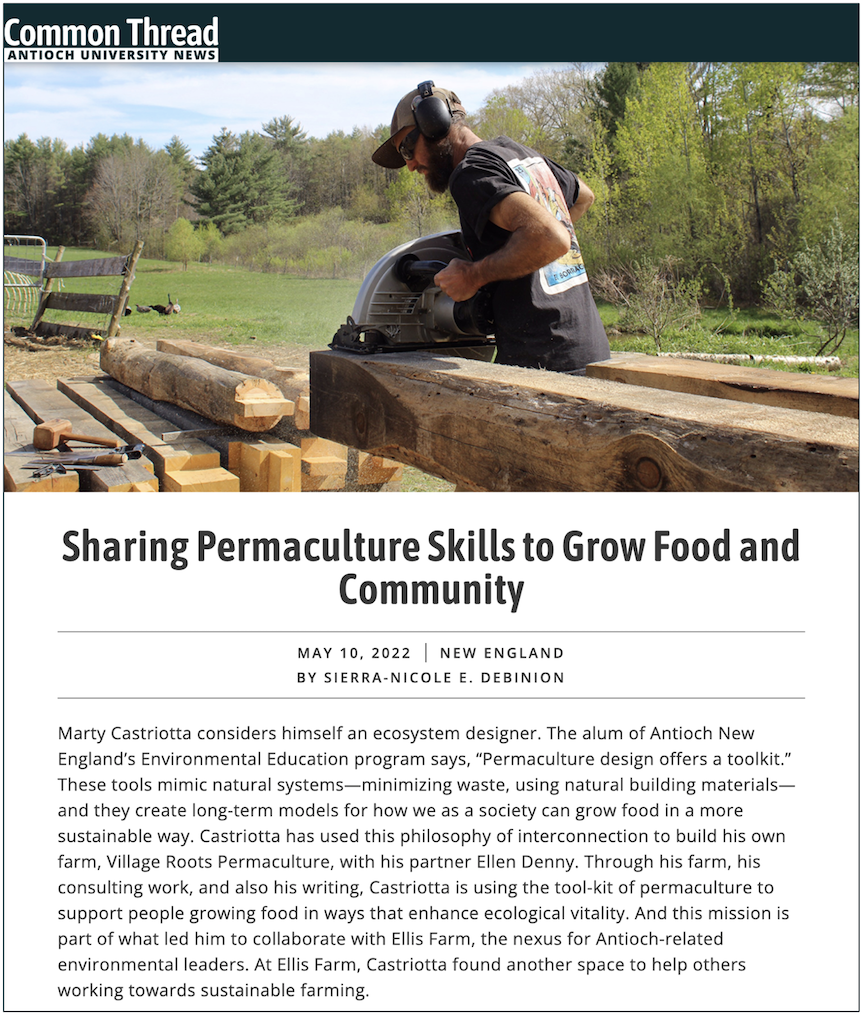 Photos from the Village Roots Permaculture Design Certification course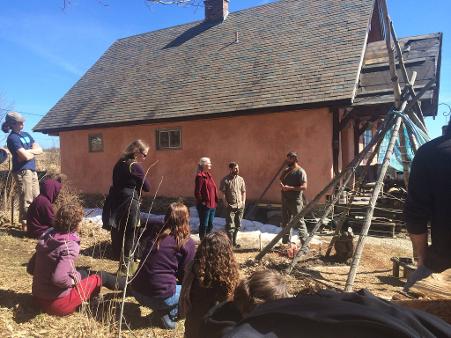 Devin Smith from Witness Oaks Polyculture prepares
the group for a grafting workshop at Village Roots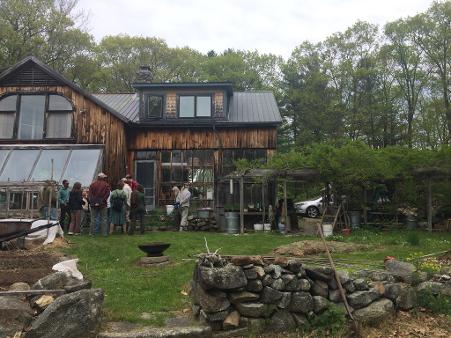 The homestead at Gap Mountain Permaculture.
Check out those kiwis!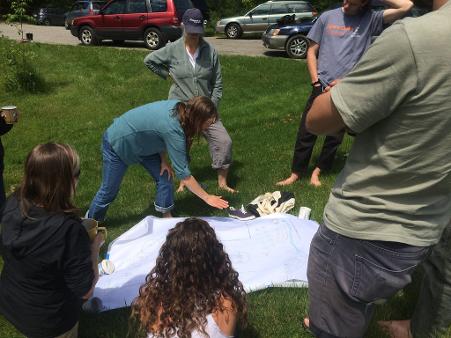 Students share group designs for feedback.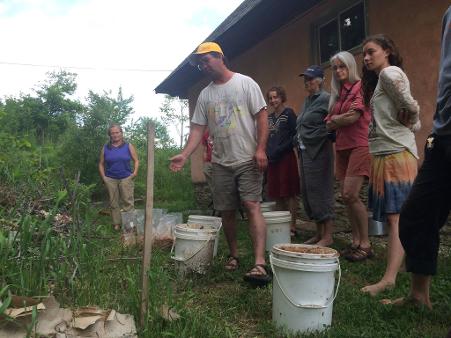 David Wichland demonstrating how to inoculate hugel beds with mycelium - with Irene LeMessurier.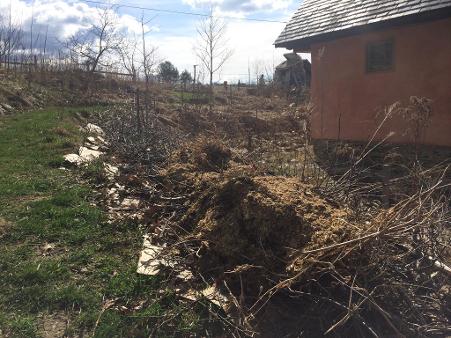 Starting new hugel beds at Village Roots.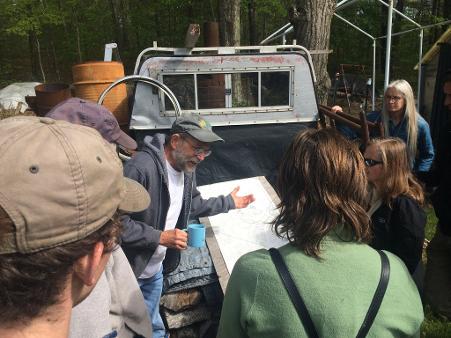 Doug Clayton from Gap Mountain Permaculture shares
with us his original design for the site.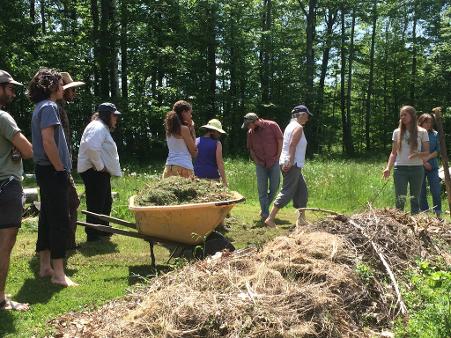 A site visit to Jonah Ruh Roberts' homestead in Unity, NH offers the course a glimpse into growing medicinal herbs, planting guilds,
zone design, climate batteries and much more.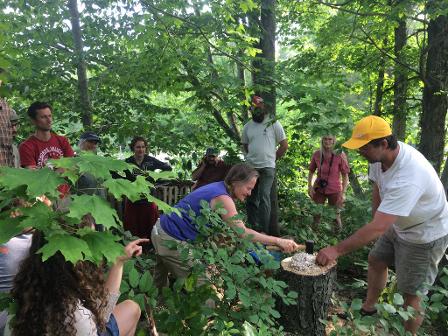 Inoculating a cherry stump at Village Roots
with David Wichland - with Nicholas Tuff.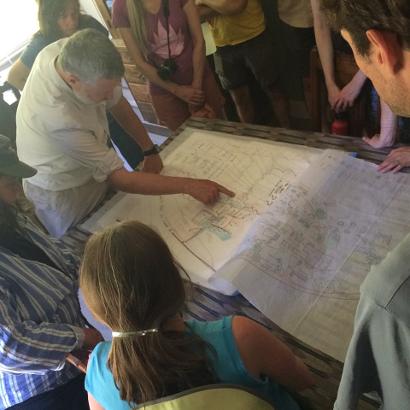 Leon Malan's site design at his woodland homestead in Andover, NH.