RECENT ARTICLE IN THE KEENE SENTINEL ABOUT VILLAGE ROOTS DISCUSSING OUR PERMACULTURE PRACTICES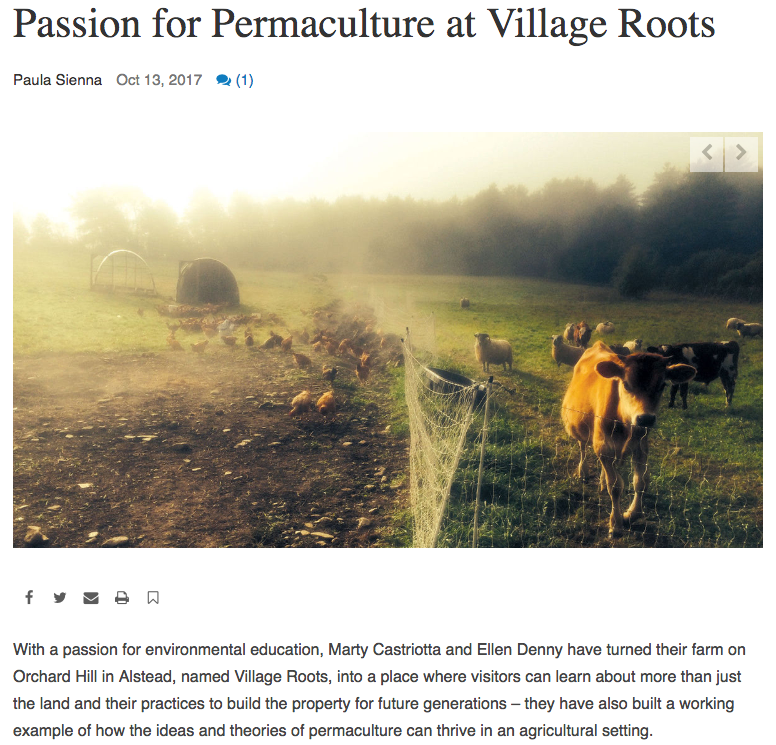 WE'RE FEATURED IN THE ISSUE 32 - HOLIDAY 2016 EDITION OF MONADNOCK TABLE MAGAZINE!
You can read the complete article here, starting on page 24...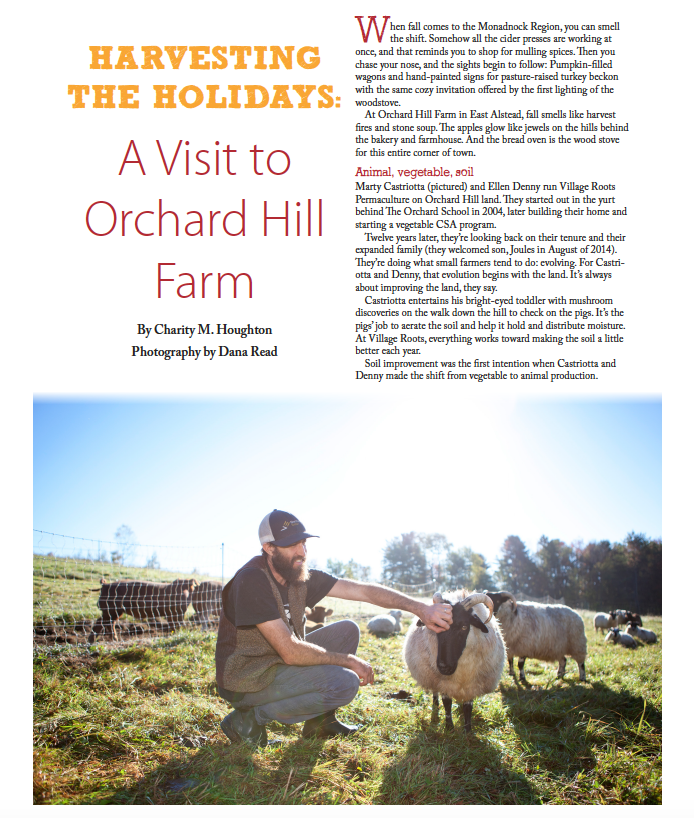 Orchard Hill's Permaculture Day 2016
Check out this video highlighting NH Permaculture Day August 20, 2016 at Orchard Hill. Learn what permaculture is all about and the people who support it. The film was produced by 710 Main Productions.
"RESKILLING AND THE ART OF PERMACULTURE"
Marty Castriotta, of Village Roots Permaculture, submitted an article to The Valley Green Journal, April 2014 edition titled, "Reskilling and the Art of Permaculture." Marty writes, "The history and evolution of permaculture is an interesting one. Like many movements, it is rooted in an intention to create a better world by following certain key steps and strategies. Presenting the global evidence and need for change has been essential to the educational component of the permaculture movement." You can read the article or below orin The Valley Green Journal archives.